Greatest Version of You was specifically designed to assist you on your journey to achieve greatness—giving you the tips, tools, and training you need to reach new levels of success in network marketing. Through this remarkable industry, you can obtain a lucrative lifestyle and still have the time and freedom you need to enjoy it.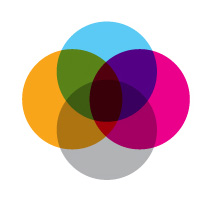 Spend time with your family, travel, pursue your life's passion—the sky is the limit. Only you can determine what gifts your future will bring.
Another beautiful aspect of network marketing is it allows you to gain the skills you need to become the Greatest Version of You! Along the journey, you will gain confidence, people skills, and courage. You will gain a mentor and coach. You will also develop life-long friendships that will deepen as you grow and work together as a team to attain more than you ever thought possible.
As you grow into the "Greatest Version of You," you will be able to mentor others, becoming the leader you would want to follow (with an income to match). The journey is priceless, but the results are extraordinary. I wish you the best of luck as you work toward achieving the ultimate lifestyle and the "Greatest Version of You."
Sincerely,
John and Becky Bursell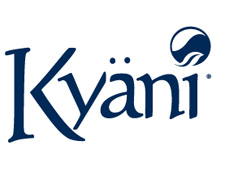 Kyäni began with three remarkable founding families who achieved enormous success through hard work and innovation. Then they learned about the exceptional nutrition of the Alaskan natives. Armed with this knowledge and unmatched financial backing, the founders launched Kyäni, a nutraceutical company that offers pioneering products that positively impact lives. Each of the remarkable products in Kyäni's Health Triangle boosts potent, health-promoting ingredients that allow you to Experience More.
About Network Marketing
The network marketing industry is one of the fastest growing industries in the world. In 2010 alone, the United States reported industry sales of $29 BILLION dollars. Perhaps more impressive is the fact that over 90 percent of distributors reported that they built their network marketing business part-time.
Whether you're looking for debt reduction, time freedom, residual income, a nest egg, or a vacation fund, network marketing allows you to achieve your goals. In addition, this home-based business model gives you the opportunity to own your own business, reap numerous financial and tax advantages, and build the business on your own time.

"If you are a person with big dreams and would love to support others in achieving their big dreams, then the network marketing business is definitely a business for you. You can start your business part-time at first and then as your business grows, you can help other people start their part-time business. This is a value worth having – a business and people who help others make their dreams come true."
Robert T. Kiyosaki
Author of Rich Dad, Poor Dad