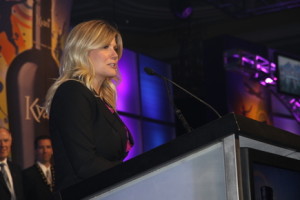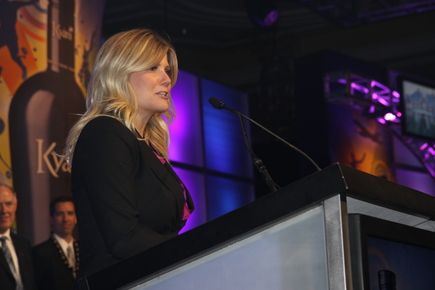 The Rule of Five
This year I partnered with John C. Maxwell, the world's foremost expert on leadership and personal development, to create a leadership team with the Greatest Version of You. During our monthly conference calls, John has taught us the Rule of Five. He asked that we do five things every day to become a leader and to achieve success. He said, "The secret of your success is determined by your daily agenda. What you do every day will either make you or break you."
After the conference call, I created the Rule of Five for my Kyäni business. As I put these rules on paper, I realized that I had already implemented a Rule of Five into my own business. I believe that is one of the biggest reasons I have found success. No matter what is going on in my personal life, I take time for Kyäni every single day.
 
The Kyäni Rule of Five has the power to change your life. If you do these five things every single day of your life—regardless of the distractions, discouragement, or disappointments—you will be able to rise to the next level and be the Greatest Version of You.
1. TRAIN 
 
Every single day, you need to train. You can attend events, listen to conference calls by your upline, sideline, or downline, watch a Kyäni video, or listen to a Doctors' call. You can also listen to or read a book. You have to dedicate yourself to intentional growth before you can grow as an individual, as a leader, and as an organization.
2. NETWORK 
 
Every single day, you need to network. You can attend a formal networking event, reconnect with an old friend or acquaintance, meet someone new, strengthen an existing relationship, or leverage referrals. The most successful networkers understand that we are still in a low-tech, high-touch business.
3. SHARE
 
Every single day, you need to share. Before you can share, you need to understand exactly what you have with Kyäni. You can literally change people's lives with these products, this business, and this lifestyle! Share Kyäni by sharing the product, brochures, websites, the business model, your story, and your enthusiasm!
4. SUPPORT
 
Every single day, you need to support. Start by doing 3-way calls, weekly meetings, and conference calls. Make copies, set up chairs, give a ride, lend out product, and encourage others. No task is too big or too small! This is the most beautiful part of the Kyäni Family. We are all working together to build and help one another.
5. REVIEW YOUR WHY
 
Every single day, you need to review "Your Why."  Your Why is the reason you joined the Kyäni business. Your Why is personal! If you review Your Why on a daily basis, you will stay motivated and remain passionate. Create a Dream Board, talk about your vision, talk to your upline, downline, or sideline, or pray. Just make sure whatever you're doing will motivate, inspire, and excite you.
I promise that if you implement the Rule of Five into your business, you will find success. In the six years I've been building Kyäni, I've never seen anyone fail. You either succeed or you quit. Your destiny is in your own hands! Kyäni can give you everything you're looking for and more!
 
For more information about John and Becky Bursell's Leadership Program, Greatest Version of You, visit www.greatestversionofyou.com.